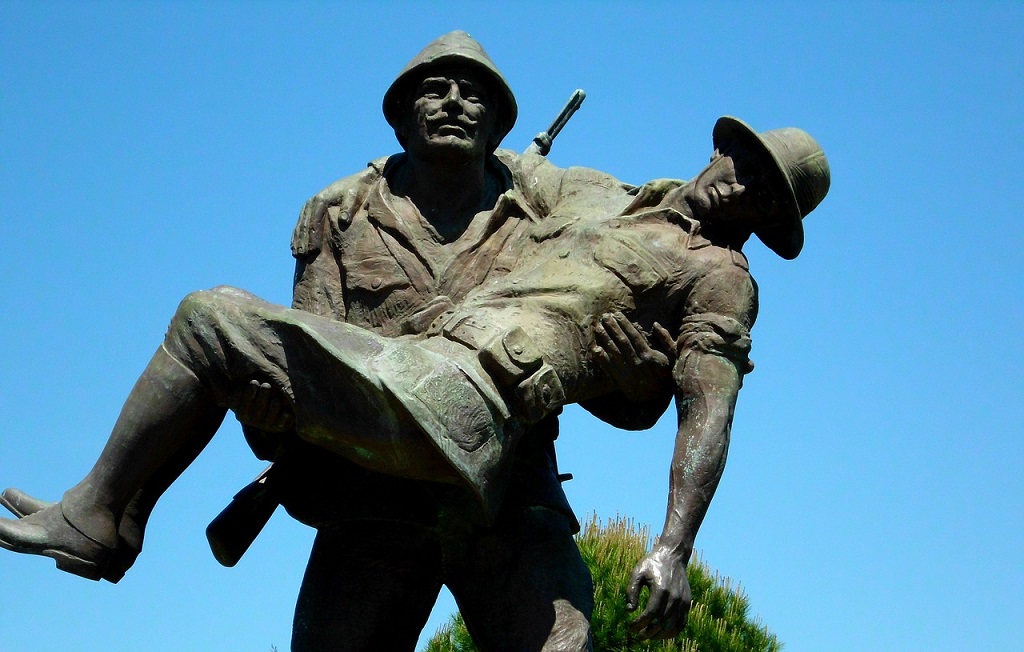 All transportation in air-conditioned, non-smoking vehicles
1 restaurant lunch
Fully Guided Gallipoli Tour with a professional English speaking guide
Fully Guided Troy Tour with a professional English speaking guide
Dawn Service, Australian and New Zealand Ceremonies
Lunch box during ANZAC Day ceremonies,
1 night hotel accommodation (B&B),
Personal Expenses
Gratuities
Dinners
Itinerary
Day 1 – 23rd April – Istanbul – Eceabat
You will be picked up from your hotel and we commence our drive to Eceabat, arriving at approximately 12pm. We will then have lunch in a local restaurant before commencing our Gallipoli tour at 13:00. Highlights will include:
Brighton Beach
Beach Cemetery
ANZAC Cove
Ariburnu Cemetery
ANZAC Commemorative Site
Respect to Mehmetcik Statue
Lone Pine Australian Memorial
Johnston's Jolly, (Turkish and Allied trenches and tunnels)
Turkish 57th Infantry Regiment Cemetery
The Nek
Chunuk Bair New Zealand Memorial
The tour will finish at approximately 18:00. You will be dropped at your hotel. Free evening
Overnight Canakkale
(-/L/-)
Day 2 – 24th April – Troy Tour
Breakfast at the hotel, then you will be picked up at approximately 08:00 for your Troy Tour.
Highlights today will include:
The Trojan Horse,
Sacrificial Altars,
The 3700 year old city walls,
Houses of Troy I, 3000 B.C. – 2500 B.C.,
The Bouleuterion (Senate Building),
The Odeon (Concert Hall),
Remains of the various cities from Troy I through to Troy IX
We will drive back to Canakkale at around 11am. Free afternoon. You will be picked up from your hotel at 19:30 and driven to Eceabat. We depart Eceabat for the Commemorative site at 20:00.  You will stay overnight at the ANZAC Day ceremonial area. It is likely to be very cold, and it is critical that you bring a sleeping bag for your comfort. Severe wind chill can result in temperatures that are below freezing. At this time of year it may also rain, so please be prepared for adverse weather conditions. Please note it will be difficult to actually sleep due to the crowds and seating arrangements, and so it is important that you are well rested before you arrive. This is a serious event and alcohol is prohibited. Snacks and non-alcoholic drinks are available on site.
Overnight – ANZAC Commemorative Site
(B/-/-)
Day 3 – 25th April  – Dawn Service
The ANZAC Day Dawn Service will commence at 05:30 with a moving rendition of the Last Post. After the ceremony, you will move to either the Lone Pine (Australian) memorial site or the Chunuk Bair (New Zealand) Memorial site for one of these services. Service times will be outlined in your official program. There is insufficient time to attend both services.
Please note that the walk to these sites is up to 8km and involves lots of steep hills.
Visitors must select just one service to attend. Please refer to the official programme for service times.
Later in the day we re-board our bus to transfer back to Istanbul – we will arrive back around 8pm-9pm. Please be patient as your bus departs the Gallipoli Peninsula, as buses are allocated an order in which they can depart, and so the process can be slow at times.
(-/L*/-) *Lunchbox only
Pay & Confirm
Enquiry From