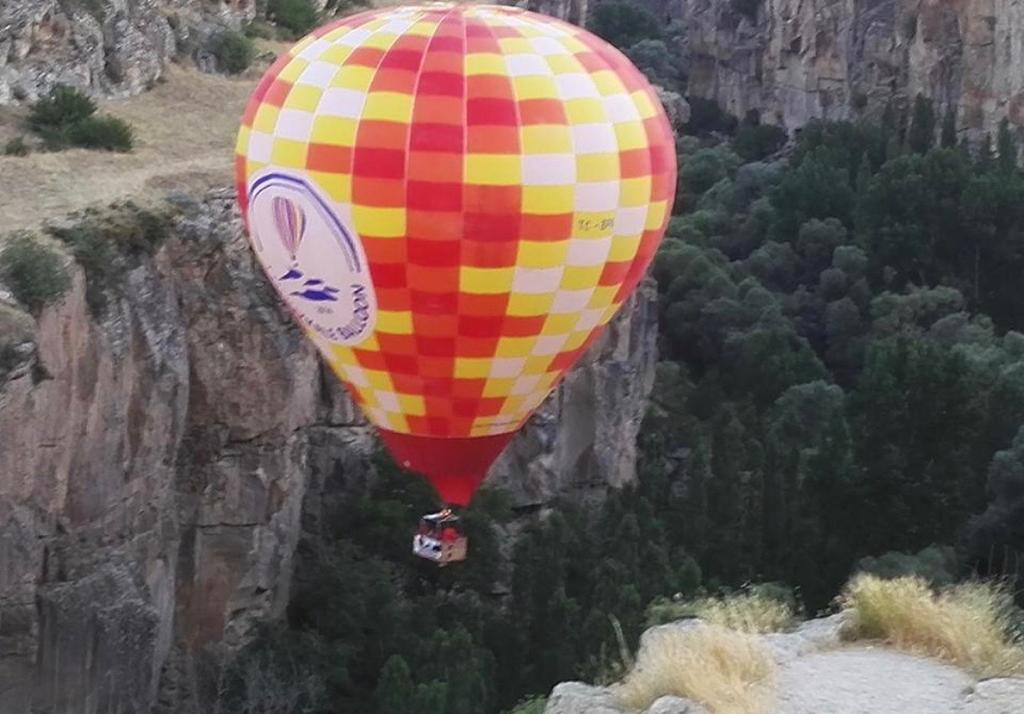 Pick up from your Cappadocia Hotel
Drop back to your Cappadocia Hotel
One Hour Hot Air Balloon Flight
Tea / Coffee before take off
Flight Certificate
Champagne toast on landing
Personal Expenses
Gratuities
Itinerary
THERE IS SOMETHING MAGICAL ABOUT EXPERIENCING A SUNRISE ON A CAPPADOCIA IHLARA VALLEY HOT AIR BALLOON FLIGHT …
Apart from the thrill of being in the air, you are also rewarded with beautiful scenery mixed with touches of the sun as you float gently over the stunning Ihlara Valley on your Cappadocia balloon flight.
You will be picked up from your Cappadocia hotel and taken to the departure point where you will see the crew preparing the balloons for inflation.
Before your Cappadocia Ihlara Valley Balloon flight your pilot will tell you everything you need to know. After the pilots engage the burners it takes around 30 minutes before the balloons completely fill and rise above the basket. Watching this process alone is enough to entertain you and your friends. Then its time for lift off and your experience of a lifetime as we fly over the Ihlara Valley and surrounding areas. After the flight you will enjoy a champagne toast on landing with your fellow travellers and balloon pilot before being taken back to your hotel. Or, you can take advantage of already being in the area and join in our Green Tour. Have a look at our Cappadocia Ihlara Valley Hot Air Balloon and Green Tour package for more information about the program and to learn how to save $$$ by combining both activities into one.
About your hot air balloon flight crew
We have many years experience operating hot air balloons both in Cappadocia and Pamukkale. We love the buzz that's in the air before the balloon takes off and seeing our guests' thrilled faces once we are in the air.
We work hard to make every flight something you will remember for your lifetime.
Our pilots are experienced and licensed, and we make sure our equipment is top notch. The final ingredient for a great flight is a beautiful view and well, that has been taken care of by Mother Nature
Pay & Confirm
Enquiry From