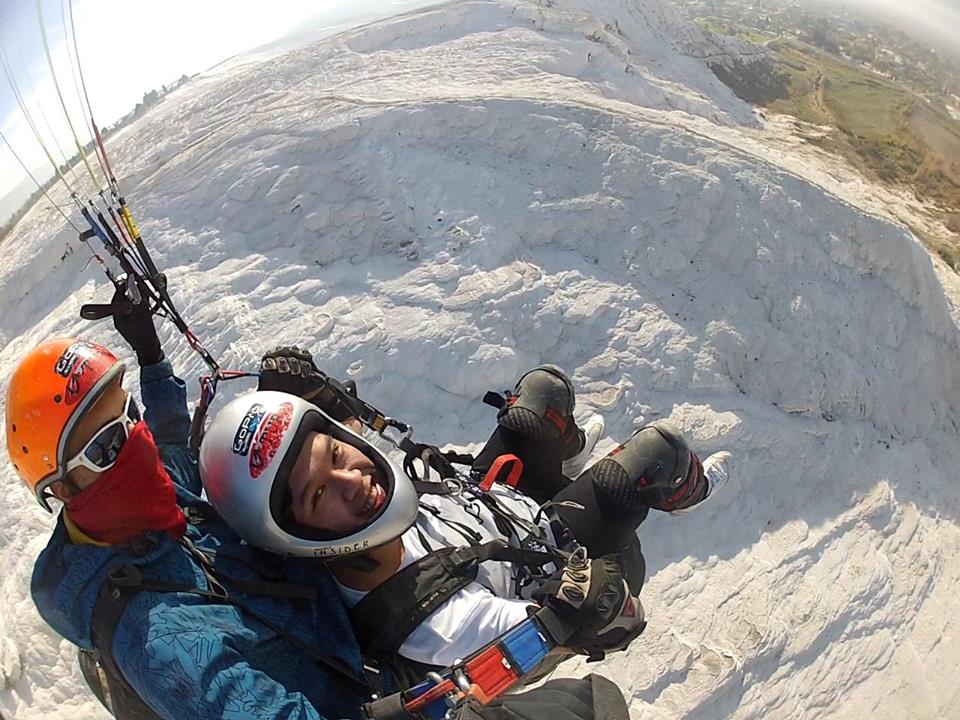 Pick-up service
Transfer to the launch site
Transfer back to hotel
Insurance
Itinerary
Pamukkale Paragliding Flights
Paragliding is one of the most exhilarating experiences, and Pamukkale has some of the world's best conditions for paragliding.  The chance to fly over the ruins of Hierapolis and Pamukkale's famous white travertines is an opportunity not to be missed – you will sit back and relax, and enjoy the view, leaving the hard work to your experienced pilot. Bookings are essential, don't leave it until the last minute, as we are dependent on weather conditions.
You'll be picked up from your hotel and driven to the take off point where your experienced pilot will give you a brief run down on safety procedures, then you will both take a few steps or a short run to take off from the mountain slope until the wind catches your parachute and you are airborne.
Your pilot will take you over the ruins of Hierapolis and the travertines so that you can enjoy a bird's eye view and a unique perspective on this incredible site. You'll be amazed by what you can see and the incredible feeling of freedom that goes hand in hand with a paragliding flight.
On landing you will be driven back to your hotel.
Flights take around 20 minutes, and are available between 8.00am and 6.00pm, weather conditions permitting.
Pay & Confirm
Enquiry From