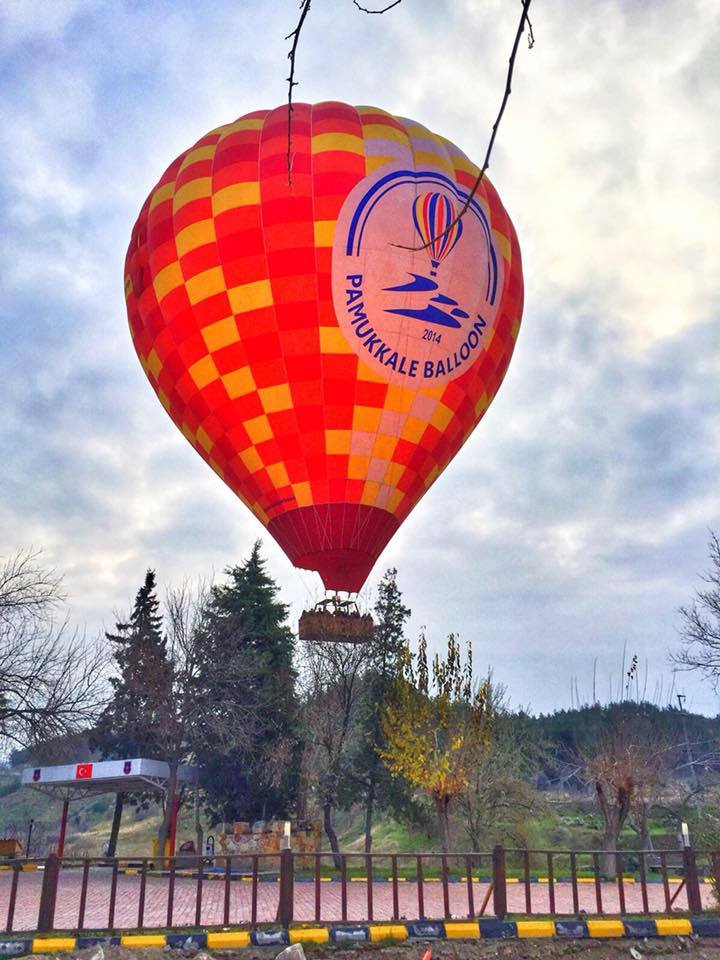 Pick up from / drop back to hotel
Open buffet breakfast
Coffee/tea before take-off
Refreshment after the flight
Insurance
Commemorative flight certificate
Itinerary
Pamukkale Hot air ballooning is an amazing experience for everyone – regardless of age or whether you have flown in a hot air balloon before. There is no greater feeling than the exhilaration yet gentleness of ballooning, with virtually no sense of motion as you drift along with the wind.
Pamukkale is a must-see place for any visitor Turkey and is listed as a world heritage site by UNESCO. An early morning hot air balloon flight over the ruins of Hierapolis, the travertines and the beautiful Menderes Valley is an exciting way to get another perspective on this incredible site.
We are proud to be the first Balloon Flight provider in the Pamukkale region, offering flights that are comfortable, safe, licensed, run by professional pilots and experienced staff with quality equipment with baskets with capacity for 15-20 passengers.
Your unique experience begins when you are picked up from your hotel early in the morning, then taken to the launch site where you will enjoy a cup of tea or coffee while you watch the spectacular sight of your balloon inflating as you meet our friendly crew. You'll then float up to watch the sun rise as you drift over the ruins of Hierapolis and the majestic travertines, enjoying sweeping views across the Menderes Valley. During the flight you will have an unobstructed, 360 degree view of this beautiful and unique landscape, so you will have the opportunity to take lots of quality photographs.
Our ground crew follow your flight on the ground, and on landing will be there to help you disembark from the basket. Upon landing, you will enjoy a glass of champagne to celebrate your experience, and you will receive a commemorative flight certificate.  We'll then drop you back to your hotel with plenty of time to go on your day tour or catch a bus to your next destination.
Pamukkale Balloon Flight Information
Duration: 2 Hours (1 Hour Flight)
Available: All year around
Departure Time: Varies by season – we'll confirm your departure time when we confirm your booking
Important note:  The flight time is one hour, weather conditions permitting.
Pay & Confirm
Enquiry From