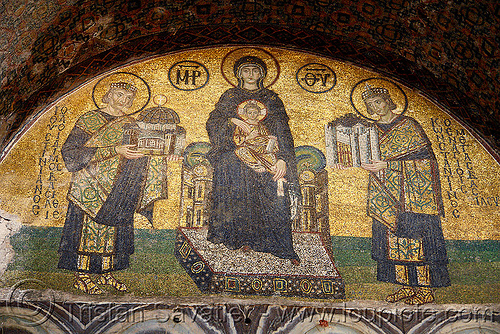 Pick up & drop off from/to your hotel
Professional guidance (in English only,
Entrance fees
Personal expenses
Gratuities
Itinerary
Half Day Tour Of Istanbul (Morning)
Visit Istanbul's most iconic landmarks in this half day tour which will take you to the beautiful Hagia Sophia, the famous Blue Mosque, and the Hippodrome.
Our first stop of the day is the Hagia Sophia – Aya Sofya. This architectural icon is one of the most impressive examples of Byzantium Era architecture. The Hagia Sophia was consecrated as a Church in 537, before being converted to a Mosque by Mehmet the Conqueror in 1453. It was converted to a museum in 1935 by Mustafa Kemal Ataturk. The beauty of its domes, paintings, sculptures, mosaics and frescoes, and its stunning design will take your breath away.
We will then cross Sultanahmet Park to visit the famous Blue Mosque (Sultan Ahmet Camii). The Imperial Mosque of Sultan Ahmet (1609-1616) is one of the great masterpieces of the world. It is also referred to as the "Blue Mosque" because of the thousands of blue Iznik tiles which adorn its interior.  With its six majestic minarets, beautiful domes and courtyard, it really is an architectural wonder.
We finish off our tour with a visit to the Hippodrome of Constantinople (Sultanahmet Meydanı). This area was once the site of chariot races, sporting contests and protests in Byzantine and Ottoman times. Today, it is the heart of Istanbul's old city area, and the location of several important monuments.
Notes:
The Hagia Sophia is closed on Mondays, and will be replaced with Basilica Cistern
Please note that the Blue Mosque is closed on Friday mornings because of Friday prayers and there is no replacement.
At the end of tour, participants will be dropped off to their hotels. Please inform your tour guide if you prefer to return by yourself
The tour starts at approximately 08:45 and finishes at about 12:45
Pay & Confirm
Enquiry From