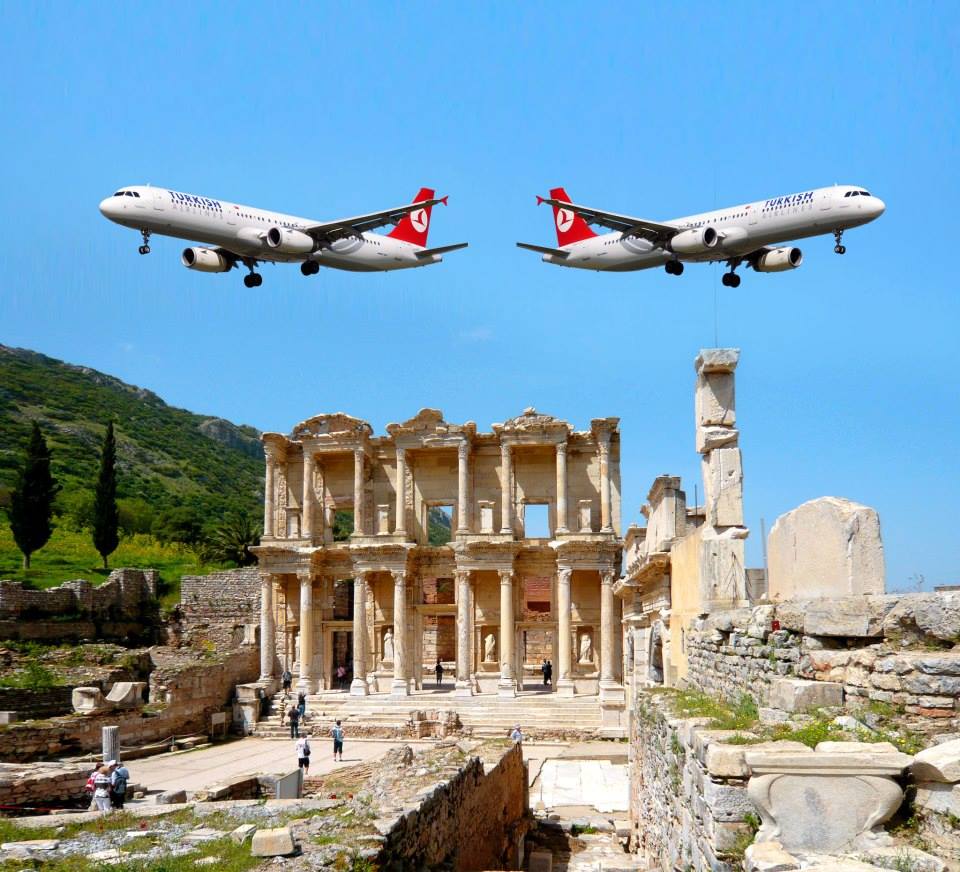 Transfer from hotle to airport
Flight ticket to Izmir
Airport transfer to Ephesus from Izmir
Ephesus tour with Guide
Lunch
Entrance Fees
Transfer back to airport in Izmir
Flight ticket to Istanbul
Transfer to hotel from airport in istanbul
Drinks
Personal expenses
Itinerary
Ephesus Day Tour from Istanbul
You will be picked up from your Istanbul hotel at approximately 5.30am and driven to the airport for your 7am flight to Izmir. On arrival in Izmir, our driver will be waiting for you just outside the terminal doors, and will then drive you to Selcuk (approximately 50 minutes), where you will meet the rest of your tour group.
Your Ephesus tour commences with a visit to the magnificent ruins of Ephesus, an ancient Greek city, and later, a major Roman city near present day Selcuk.  It was also one of the Seven Churches of Asia, cited in the Book of Revelation.  Today it is the most visited ruins site in Turkey, and the best preserved site in the Mediterranean.
Excavations of Ephesus began in the 19th Century, and some of the buildings you will see today include gymnasiums, agoras, the Domitian Square, the Hadrian Temple, the Roman Bath, the Celsus Library and the biggest theatre in Anatolia with a seating capacity of 25,000. As you wander through these well-preserved ruins you will feel as if you have been transported back in time.
Next stop is a visit to the House of the Virgin Mary, which is believed to be the place she was taken to by St John to spend her last days.
After lunch we visit the Isa Bey Mosque – once used as a caravanserai, and famous for its architecture. Our final stop of the day is the site of the former Temple of Artemis which is one of the seven wonders of the Ancient World. Here you will learn about why Artemis was so revered by the Ephesians and although just one column remains of the temple you will be able to imagine it in its former glory.
After the tour you will be driven back to Izmir airport for your return flight to Istanbul at approximately 7.30pm.  Our driver will meet you in Istanbul and drive you back to your hotel.
Important Notes:
This is the itinerary of a typical Ephesus tour. Your tour guide may alter the itinerary slightly to maximise your time on the day and minimise your time spent in crowds / the heat.
Make sure you wear comfortable walking shoes and bring a hat, sunglasses and sun cream as there is very little shade in Ephesus.
Pay & Confirm
Enquiry From